The Rescue Group's vet had said that imizole would not be effective against Babesia gibsoni and advised a triple-drug combination costing $1,000. The rescue group wanted this activist to pay $600 to top up the $600 budget from the rescue group. The activist sought my advice by text and there was some delays as the Rescue Group's vet said that Berenil would be available as a cheap alternative in a few days' time. So the activist waited. But no Berenil. The activist was pro-active and posted online for help. A donor responded and would pay for treatment by the donor's vet. It seems that this rescue dog will survive the tick fever and that is good news for her and for anyone.
The following is her reply to my follow-up on her rescue dog's status
E-MAIL TO DR SING DATED NOV 2, 2011
...@hotmail.com>
Hi,
Its been a busy few days.
The Berenil is discontinued in Singapore already, and the rescue people told me I have to pay myself or let her die. We brought her home on Saturday and on Sunday she was having difficulty breathing and could not stand up. I posted her pictures online and a very kind stranger offered to pay for her treatment on the condition that we go to her vet. ... is being treated at (Name of vet practice given) as requested by the donor.
Her red count had dropped even further, and her platelets dropped to only 12. She stayed there for 2 nights and they gave her lots of supportive fluid therapy, erythropoietin and used steroids to stop the hemolysis. She perked up very well and is now resting at home. We will repeat her blood count on Friday and give her Imizole on Saturday if all goes well. For now she is on pred, metronidazole, Doxycycline and some other supplements. I was also force-feeding her Hill's a/d several times a day. As of this morning she was willingly eating herself! I think things are looking up and Dr ... thinks she will survive. I hope the Imizole works to cure the infection.
I'm sorry we were not able to take her to you. I have great faith in your clinic, but unfortunately the money is not mine! :(
Thank you so much for your concern, you are very kind..
Btw, she's not my dog! We are just fostering her and hopefully will find her a home.
Smile,
Name
E-MAIL REPLY FROM DR SING DATED NOV 3, 2011
I thank you for being proactive in helping the stray dog. The vet is doing a great job and I am quite sure imizole will be effective. Best wishes.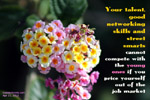 UPDATE ON JULY 18, 2012

I met the young undergraduate activist in May 2012. The above-mentioned stray dog was treated by the sponsored vet and is well. Based on this anecdote, imizole was effective against Babesia gibsoni infections in a stray dog.