Asia USA Realty (Singapore) asiahomes.com
Pte Ltd
Estate Agents Licence No. L3007306B
18 August, 2016

Focus: We get for you affordable Singapore homes
Rent or Investment
*We provide rental management services for homes purchased by foreigners and for absentee landlord Singaporeans based overseas.
*We help foreigners and locals to buy condos and other residences in Singapore.
*We accept property ads for owners on this website at $30 for 3 months (webpage with images).

Information of some of our rental/sales services for expatriates and foreigners is as follows:

LATEST INFO:
6136. Video: Queen's Road 3-bedroom HDB, renovated, near Farrer Park MRT for rent

1. April/May 2016 Singapore apartments for rent

2. Aloccasia Apartments - short term rental
---
OTHER INFO:

1. Liang Seah Place for expatriates. Near Raffles Place. 1 and 2-bedroom for rent. Near to Suntec City.

2. Lotus At Barker
– townhouses near Newton and Orchard Road. Other townhouses in Chancery Lane are available for rent.

3. Lotus At Jervois - serviced apartments nearer to Orchard Road

4. Lotus At Joo Chiat
– serviced apartments nearer to East Coast area

5. Fraser Suites At River Valley - 1-bedroom serviced apartments

6. The Bencoolen Residences

2 & 3-bedroom units for rent. Near Bugis subway and Suntec City

7. Residences At Reflections for short-term lease - 2, 3 and 4-bedrooms. The minimum rental period is 6 months. Waterfront, very near to Vivo City and subway.

8. Shangri-la Residences, opposite Shangri-la Hotel. Rental period is a minimum of 6 months.

9. The Ritz Carlton Residences for one-year leases. Maid services at 3x/week can be arranged. 3-bedroom 2831 sq ft rents at $18,000 f/f + maid's services while a 4-bedroom 3057 sq ft rent around $26,000. Actual rentals depend on units and floor levels.
10. Houses, bungalows and terrace houses, near the American School in Woodlands for rent.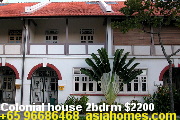 11. POPULAR PROPERTY FOR RENT:
Information at: Townerville colonial houses for rent. No condo facilities.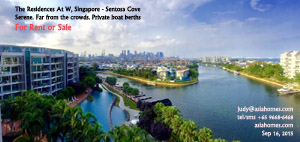 12. The Residences At W, Singapore, Sentosa Cove for rent/sale. Private boat berths and far from the city crowds

13. Gallop Gables for rent

14. Foreign Properties
MYANMAR PROPERTIES FOR SALE
JOINT-VENTURE INVESTORS AND DEVELOPERS WANTED for hotel and serviced apartments in Myanmar. Contact judy@asiahomes.com
Tel/sms +65 9668-6468
15. Some Information on Singapore housing below
Serviced apartments in Singapore
Singapore's black and white bungalows
Subdivisions, Residences, Singapore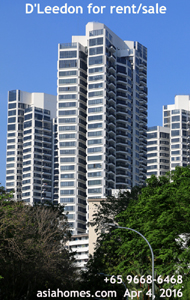 We provide a convenient and free service to expatriates and their office people and foreigners looking for Singapore rentals/investments or short-leases. Such people don't have time to do the negotiations and phone calls and use our services.

Phone/text +65 9668-6468, judy@asiahomes.com.

E-mail judy@asiahomes.com and we will contact you within 24-48 hours.

Text or Tel: +65 9668-6468 to get immediate answers to your queries or make appointments to view apartments when you arrive in Singapore. A small number of rental or sale properties are listed on this webpage is meant to provide some information for expatriates overseas.

We are NOT able to update daily as many properties are rented out/sold out fast. Tel: + 9668 6468, 65 6254-3326. Fax: +65 6256-0501 to get more info. E-mail: judy@asiahomes.com to get a list of housing/serviced apartments or to view housing in Singapore.
Email details of your specifications to judy@asiahomes.com,
Tel/SMS: +65 9668-6468, 6254-3326.
Fax: +65 6256-0501 for viewing or updates.
©Asia USA Realty (Singapore) asiahomes.com
Pte Ltd. Website: asiahomes.com.
Blk 1002, Toa Payoh Lor 8, #01-1477, Singapore 319074
Republic of Singapore
Estate Agents Licence No. L3007306B
David Sing Kong Yuen/R030822Z, Tel: +65 9668-6468

Asia USA Realty (Singapore) asiahomes.com Pte Ltd
Finding Affordable Homes For Expatriates

Copyright ©

Asiahomes
All rights reserved.