TOA PAYOH VETS
toapayohvets.com Blk 1002, Toa Payoh Lor 8, 01-1477, Singapore 319074

Tel: 6254-3326, 9668-6469,

9668-6468.

judy@toapayohvets.com

10 April, 2018

Focus: Small animals - dogs, cats, guinea pigs, hamsters, turtles

, pet rats & mice

& rabbits

Veterinary Nurse/Technician &
Veterinary Surgeon Wanted
VETERINARY NURSE/TECHNICIAN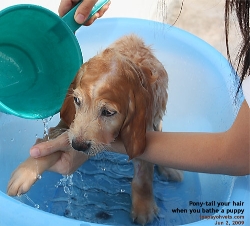 S
ingapore Citizen or Permanent Resident.
"O" levels, Polytechnic Veterinary Technician or Animal Nursing Diploma.

Residence

should be

within a 30-minute bus ride to Toa Payoh

Lorong 8.

Applicants living further may not be suitable owing to long commuting times.

Location of Toa Payoh Vets is at:


L

ocation.


Able to work weekends and evenings on roster.
Evening and weekend work rotations are part of the job.
Knowledge of Microsoft Excel, Word

, You Tube.

Experience in small animal handling and veterinary work. Salary offered is based on experience and hours worked.

VETERINARY SURGEON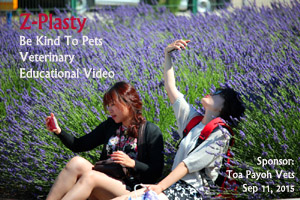 Singapore Citizen or Permanent Resident.
Veterinary Degree recognised by the Singapore Government. A younger vet who is confident and interested in a joint-venture/partnership practice and building up an excellent professional reputation over the years instead of being an employee or starting his or her own practice.

E-mail resume to judy@toapayohvets.com with more information about your experiences and community work or tel/SMS for an interview appointment.

Copyright © Asiahomes
All rights reserved. April 10, 2018
Toa Payoh Vets