Thursday, Sep 1, 2011

"My dog looks forward to coming to your Surgery," the daughter said to me. "She used to be afraid of going to the vet." I was surprised to see this 10-year-old Shih Tzu so much more energetic and wagging his tail, as if she wanted to enjoy every second of living.

4 days of medication and better food like meat and eggs and she behaved like a naughty inquisitive puppy looking for action. I had scheduled the operation to remove the oral tumours at 10 am today but since the owners had problems getting a taxi on the road side, the dog's body felt very hot now. The "tumours" had become ulcerated and infected, causing the dog much pain. The submandibular and lower lymph nodes had enlarged considerably. Whether this was an infection or part of tumour spread, this was hard to say for the time being.

I had to postpone the surgery to next Monday as it is not wise to operate a dog that is hyper-excited. This is an old dog with poor nutrition as Vet 1 had advised to feed only vegetables and rice as the dog suffered from skin diseases, including big ulcerations in both ears and below the pads of all paws. The owner said that the original skin problem started with the ears. Vet 1 had diagnosed an auto-immune skin condition called pemphigus* and so advised vegetables and rice only. Sometimes it is hard to get the correct information from the owner as there seems to be no rationale for a non-protein diet recommendation from the vet when the dog is diagnosed with pemphigus, an auto-immune skin disease.

"We had been waiting for the taxi for one hour and under the sun," the daughter said. "Next time, I will book a taxi."

This could be a case of pemphigus vulgaris and pemphigus foliaceus. The owners complained that the dog had blisters or ulcers in the ears first (I took some pictures - pemphigus foliaceus starts as blisters in the ears and spreads to the body but does not involve the mouth).

In this case, the mouth got ulcers esp. at the skin-mouth junction. Pemphigus vulgaris involves the muco-cutaneous junctions but not pemphigus foliaceus). Now the dog also has "ulcers" in both ears, ulcers in the mouth-skin junctions and all the pads of the 4 limbs. I have images to show later.

The prednisolone injection given did suppress the auto-immune system. The submandibular lymph nodes are now not spreading caudally like a long cord involving the other lymph nodes, as at 4 days ago. The swelling is now localised at the submandibular lymph nodes which are around 3 cm x 3 cm x 2 cm - very large.

I took a blood test today and would review the case 3 days later again. Biopsies for histopathology would need to be specially prepared to get good lab results and these may be costly. The young lady showed me her handphone video proving that her dog was eating ravenously. "I have no doubt that your dog has an excellent appetite," I said. "It is just that any person or dog who has an excellent appetite will put on weight but your dog is very skinny! It could be the quality of food since your vet advised only veggies and rice."

The young lady was very pleased with the much better health of the dog and the reduction in the mouth "tumours". Definitely there was significant reductions in oral swellings and inflammation and the dog was now more active than an inquisitive Shih Tzu puppy. I took some pictures to bring veterinary medicine alive to those undergraduates "entombed" in their rooms studying skin diseases in dogs for their final examinations. These are presented below:

Day 1. The old Shih Tzu has 3 mouth tumours?
4 days after one pred and baytril injection and oral baytril, the muco-cutaneous swellings have reduced by at least 10%, delighting the young lady owner.
"Does my dog need another injection?" she asked.
I gave a small dose of pred and baytril injection as sometimes this would be make an owner appreciative. I would wait for the blood test and review in 4 days' time.
In conclusion, this is likely a case of pemphigus vulgaris and pemphigus foliaceus. Long-term immunosuppressive treatment and regular monitoring would be the treatment. Over-treatment will kill the dog and so there must be a long-term care and blood test for this dog. There is no permanent cure for this auto-immune disease.

In pemphigus foliaceus and vulgaris, diagnosis is based on history, clinical signs, histopathology and immunopathology. Therapy must be immunosuppressive to be effective and is palliative rather than curative.

In practice, it costs a lot of money to diagnose this skin disease. The owner had spent quite a large sum of $2,000 previously. In this case, rather than making the owner to spend more money on biopsy, I consider that it is best to get onto the immunosuppressive treatment and regular 3-monthly monitoring of blood to ensure that the dog is not killed by over-treatment of the immuno-suppressive drugs.

That would be in the best interest of the owner and the dog. I will review in 4 days' time, i.e. on Monday. The dog is much well loved as a family member especially the daughter. Pemphigus is a rare skin disease in dogs and so is sometimes misdiagnosed as allergies to dry dog food - hence, it was probably why Vet 1's recommend home-cooked vegetables and rice and no meat.
FOLLOW-UP AFTER SURGERY

:

Thur Sep 8, 2011
7.30 pm
<--- Shrinkage of lumps after prednisolone and baytril antibiotics. Surgery today

Painful ulcerated lumps have been excised using electro-surgery --->

I phoned the lady owner about the nursing of the dog with pemphigus.
She said: "She has a very good appetite."
"How often you feed her?" I asked.
"Three times a day."
"How often you wash her mouth?" I had recommended using the garden bottle type spray to rinse the mouth and keep the open wound clean.
"Five times a day. After meals and once in the morning and before sleeping time. The mouth wound is no longer reddish. Have I got to come for review this Sunday (3 days from now)?"

I wanted to review and see if I need to stitch the left lip area which was hanging loose. I did not stitch last time because of the need to shorten the anaesthesia to avoid heart failure in this 10-year-old dog. It is best not to be complete in surgery when the dog is already a high anaesthetic risk so that the owner has a dog alive at the end of the surgery. This is what matters most to the owner.

The painkillers and antibiotics are doing the work. So, the dog is active and hungry. Nursing is excellent. The wound is no longer inflamed. The

prognosis is not good. Complete recovery may not be possible without drugs.



I asked her to come next Sunday. She thanked me.

UPDATE on JULY 13, 2015. The owner did not return for follow up and medication. She could have gone for a 3rd opinion or the dog had deteriorated in health.

*REFERENCE
Pemphigus and Pemphigoid in Domestic Animals:
An Overview - Can Vet J 1985; 26: 185-189.
LOW ELL J. AC K ERMAN
http://www.ncbi.nlm.nih.gov/pmc/articles/PMC1680036
/pdf/canvetj00606-0015.pdf


Advertisement: asiahomes.com VARIOUS UNITS ARE FOR RENT AT VARIOUS TIMES:
Tel: +65 9668 6468, Email: judy@asiahomes.com
Asia USA Realty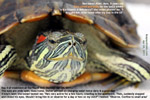 More pet care info at: Dogs or Cats. To make an appointment: e-mail judy@toapayohvets.com
tel: +65 6254-3326 or 9668-6469